I cannot rave about visiting Jackson Hole enough. We stayed in an Airbnb while we stayed in the Grand Tetons area and I highly suggest doing this. While its a good two hour drive to Yellowstone honestly where you wanna be is Jackson Hole/Grand Tetons area. When researching where to go in Jackson Hole and Grand Tetons I came across the Big Red Tram. I knew we had to go for a ride, and thennnnnn when I saw that waffles could be involved I knew it was a done deal. If you know me you know that for my birthday I ask for belgian waffles not a cake. So to say this was a match made in heaven would be a completely true statement.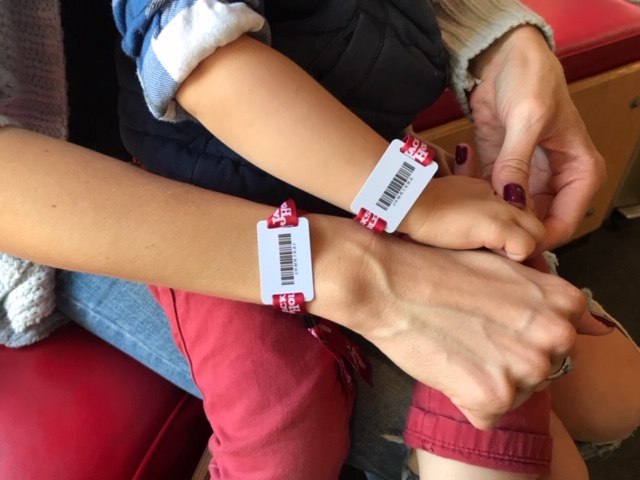 All ready to get on the tram with our wristbands.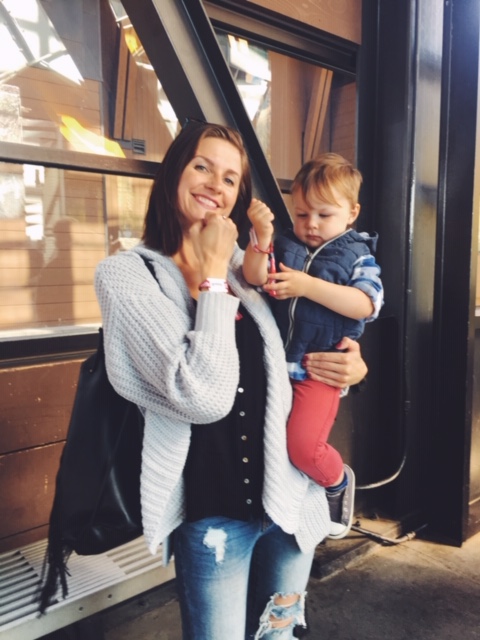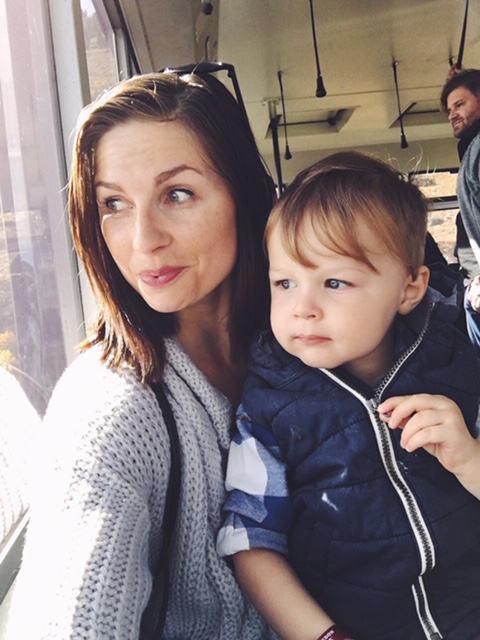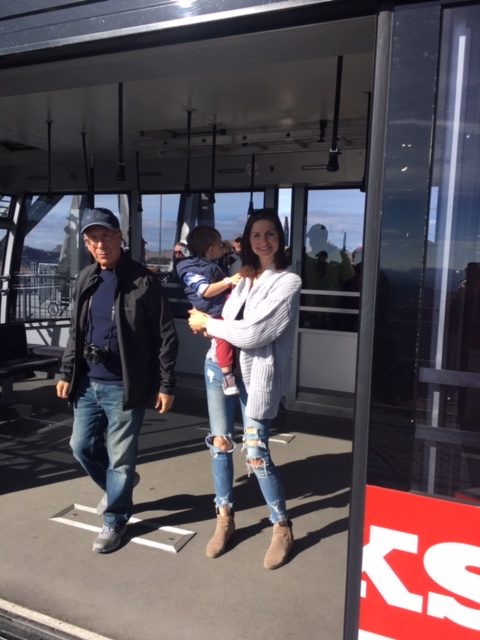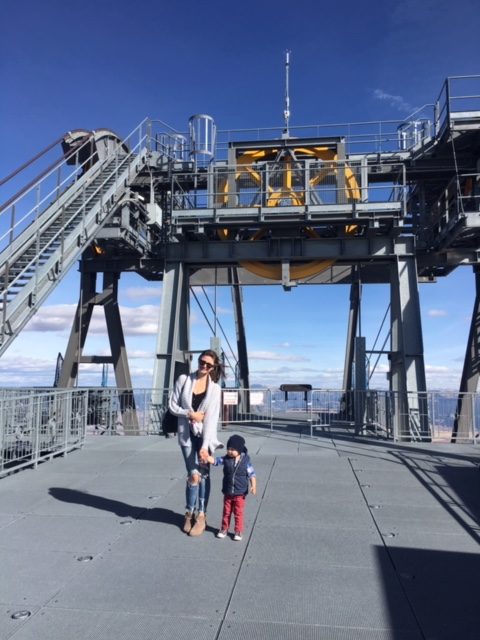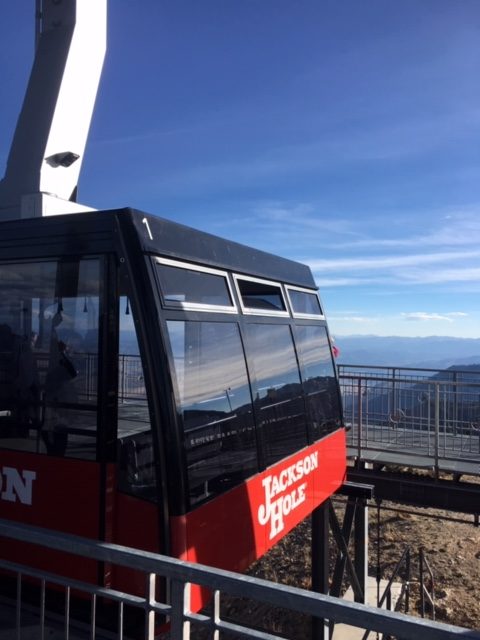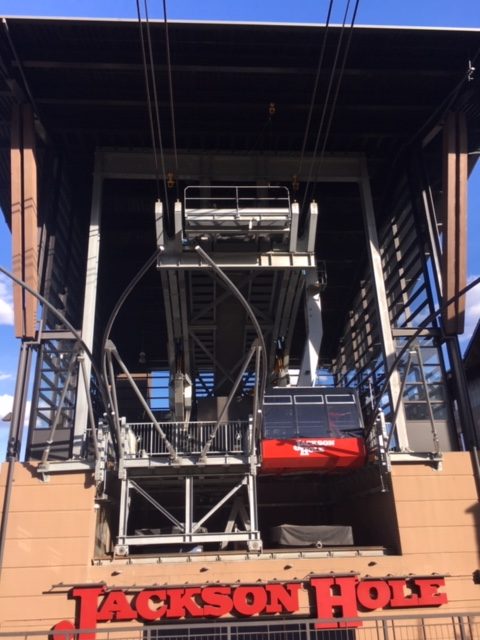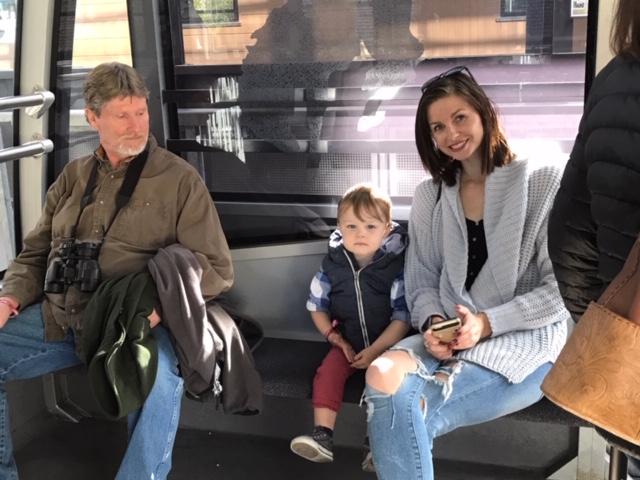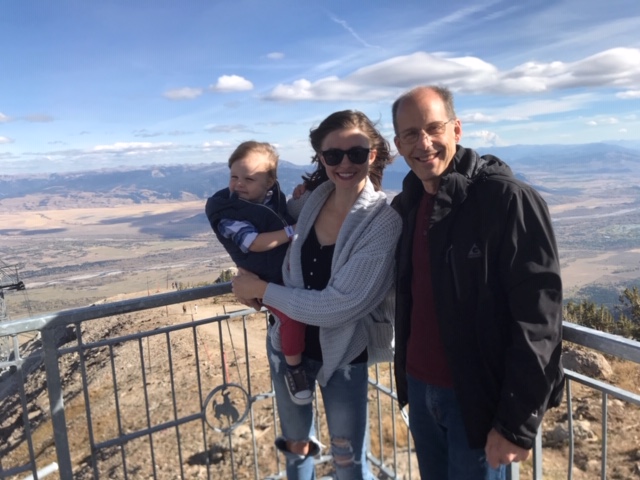 Jackson Hole Aerial Tram: The aerial tram which is nick named Big Red was such a fun experience. Big Red is not like any other tram. This bad boy is HUGE. It can fit well over 50 people inside. Isaac was the youngest one on the tram and I think its safe to say everyone had the childlike awe that he did. In just 12 minutes, the Aerial Tram glides skyward 4,139 vertical feet. While going up we looked for animals. The view though was just spectacular. Fall was starting to hit the mountain and the trees were just stunning. Then when you get to the top this adorable little 'cabin' awaits you.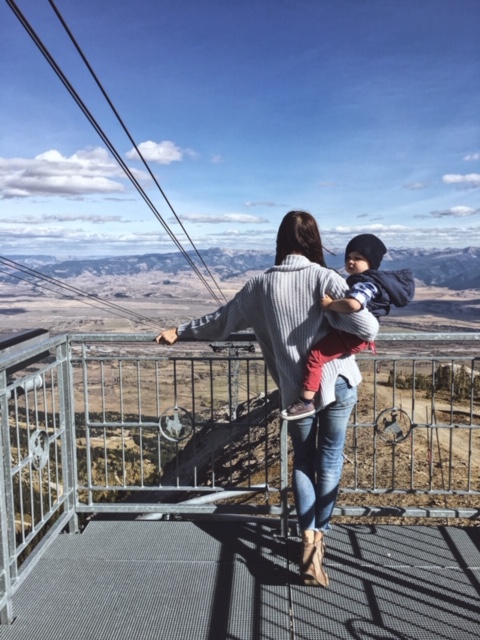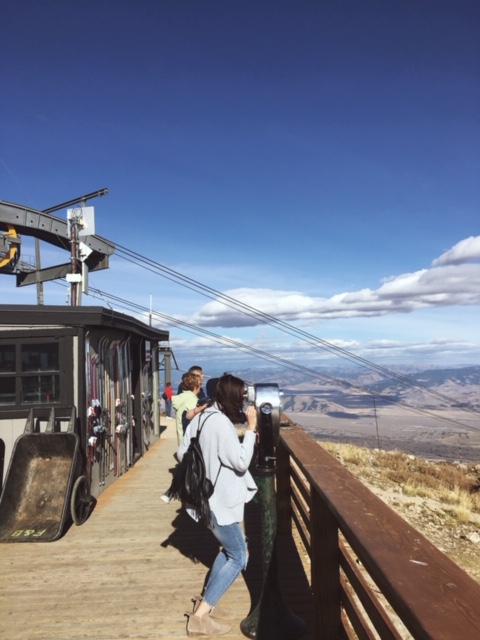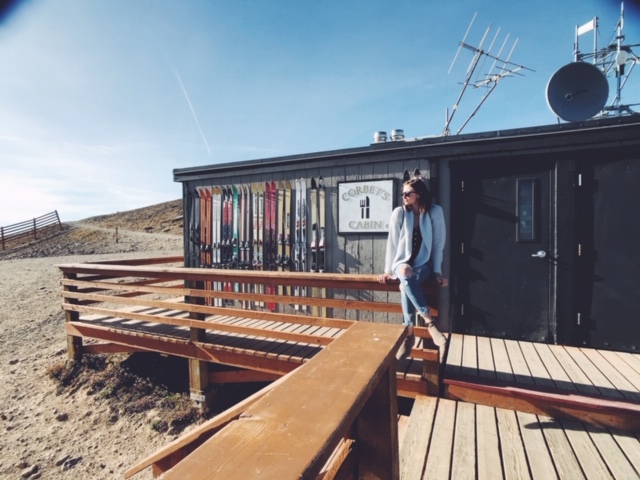 Corbets Cabin serves hot fresh waffles with nutella, bacon, brown sugar, whipped cream, strawberries. All the good things that make waffles irresistible. Confession time, this was the first time I have ever had nutella. I can hear you all gasping. I know, I know. What took me so long? But hey at least my first time trying it was on top of a mountain. I mean I don't think you can beat that. And yes, Isaac and I are officially in love with Nutella.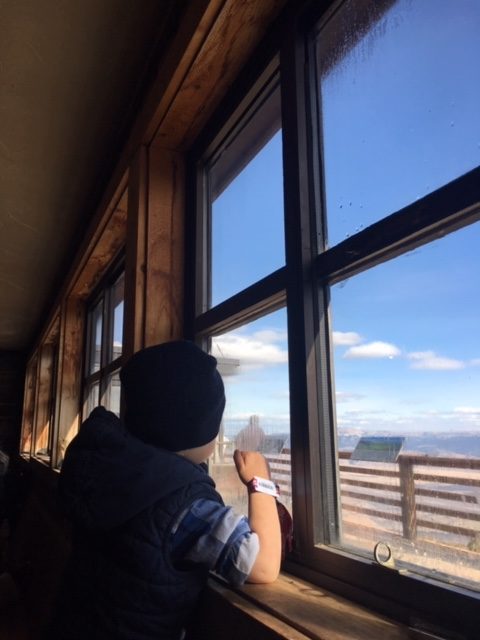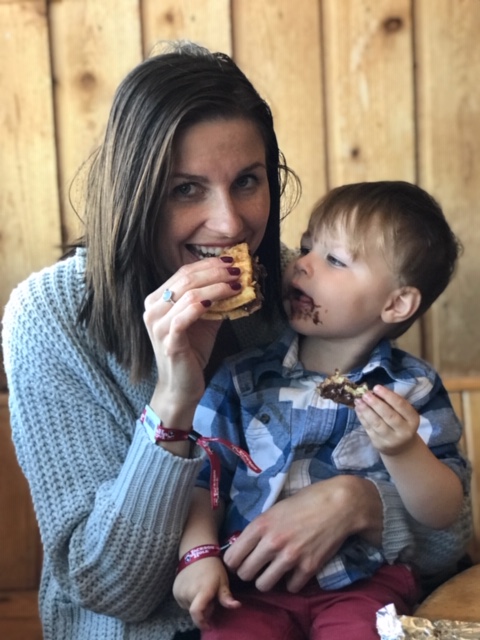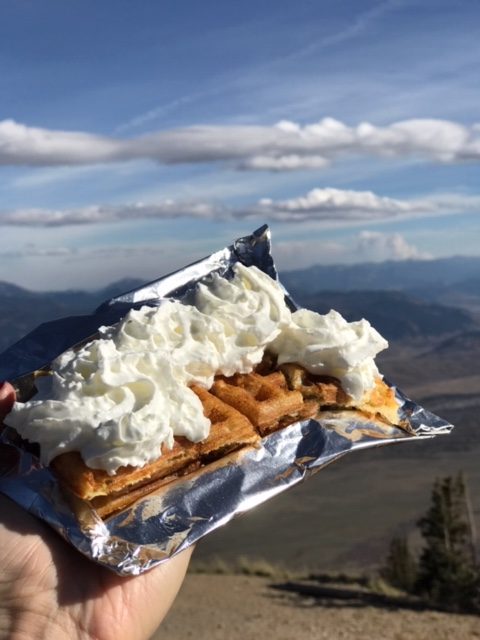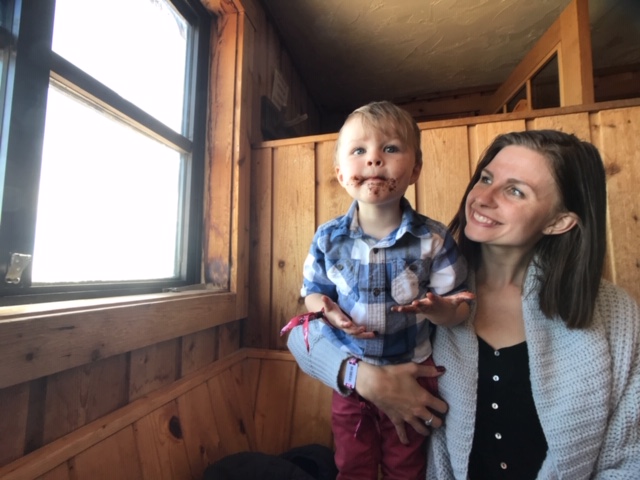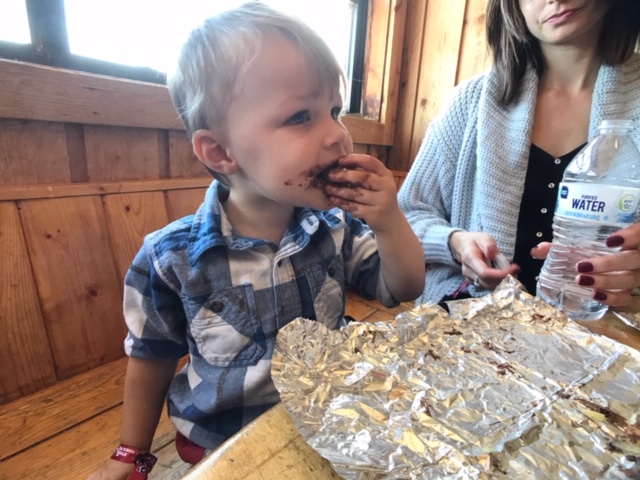 This post was sponsored by Jackson Hole Tourism. All thoughts, and ideas are my own.