This post is sponsored by Catch Des Moines. All thoughts and reviews are my own.
Last week I decided to head up north to Minneapolis to visit one of my dear friends. The halfway mark for this road trip though was Des Moines so I decided to take some time and see what Des Moines had to offer. I had never been before and if we are being honest my idea of what could be in Iowa was not a lot. However Des Moines did not disappoint. We will definitely be back. I just have to say the murals in Des Moines are so fun. So many opportunities for pictures. Had to take a couple pictures with little man by a mural that was across the street from Catch Des Moines office. If you're going to Des Moines and don't know what to check out I highly suggest popping into their office. They are amazing. We got to see the CEO while we were there. They are a big family.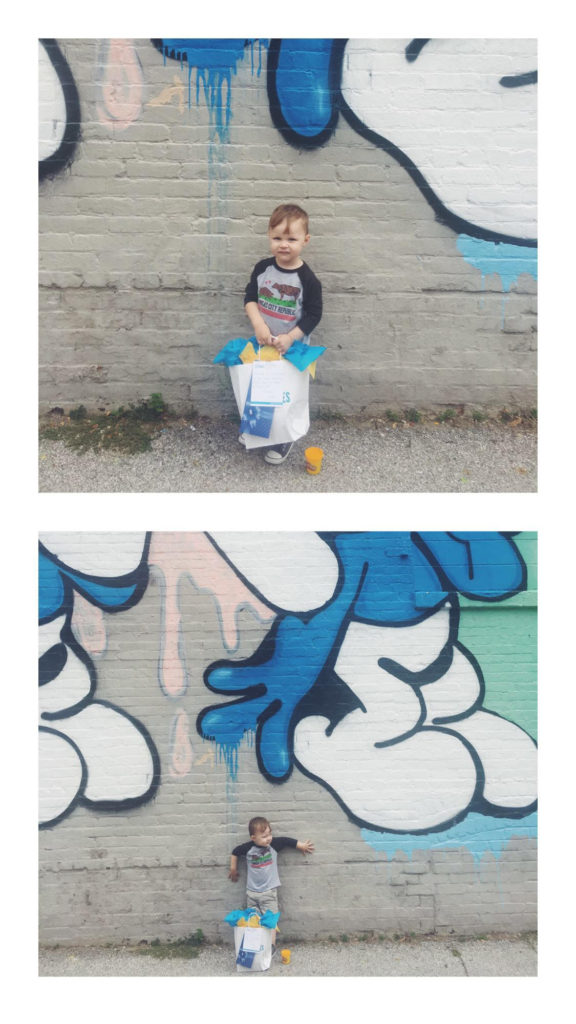 The first place we hit up when we went through Des Moines was St. Kilda. We needed food! The interior is beautiful, exactly what I love. Super modern, clean, crisp. Fun thing that they do at St. Kilda is group serve, meaning you don't just have one waitress. All the waitresses take care of all the tables. Thought it was a fun way to do things. The food was INCREDIBLE. We started out with a green dream smoothie to hold us over till our food came out. It had spinach, avocado, almond milk, honey, and carrot juice. Super creamy, and very dreamy 😉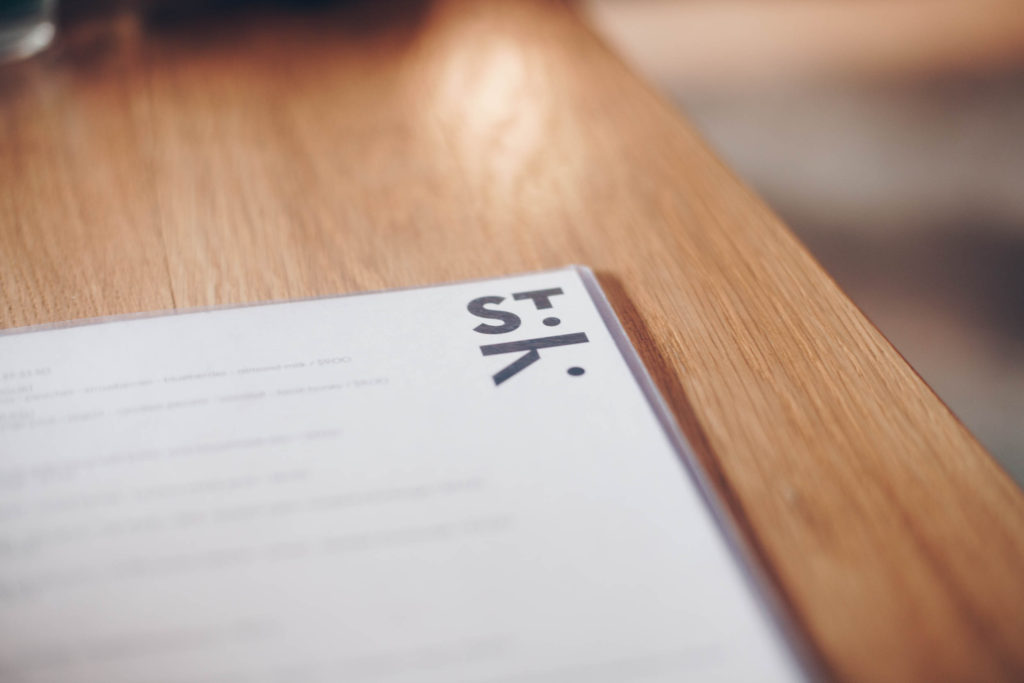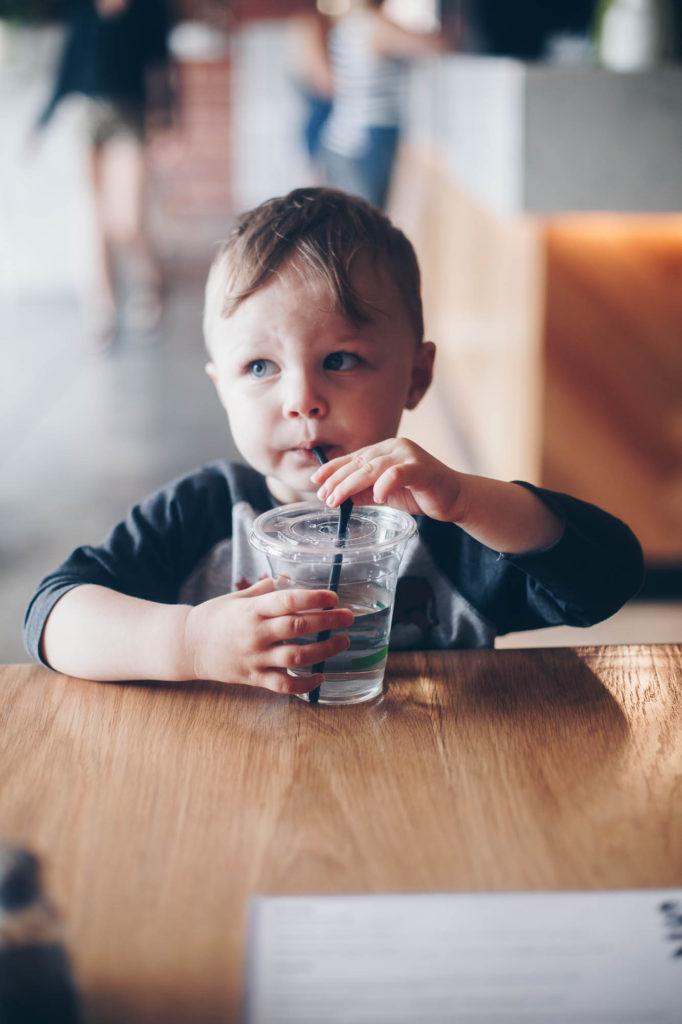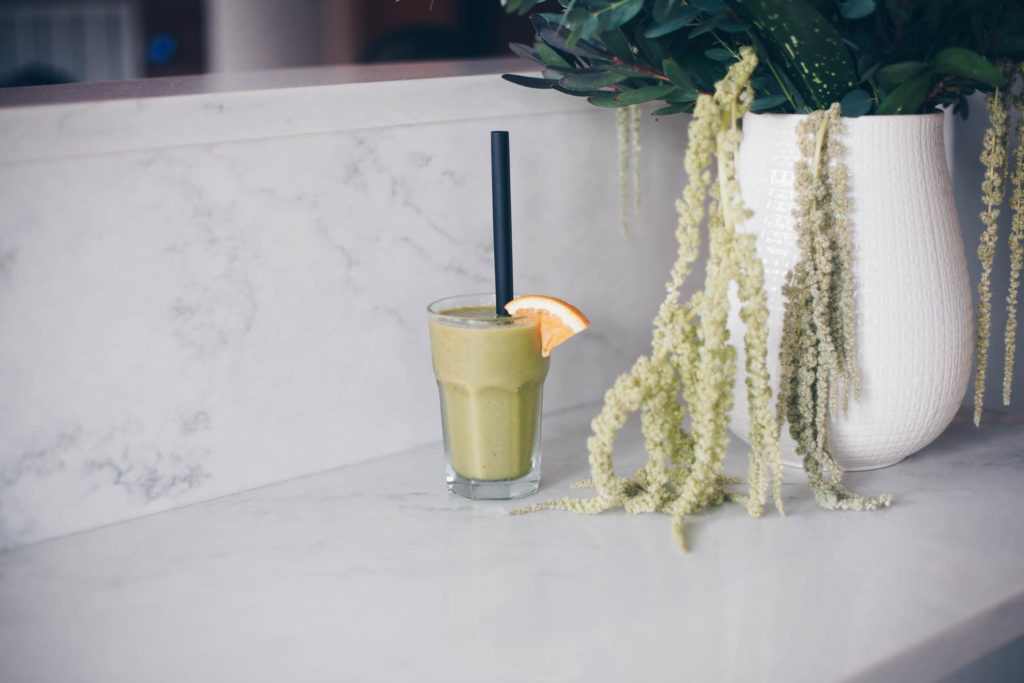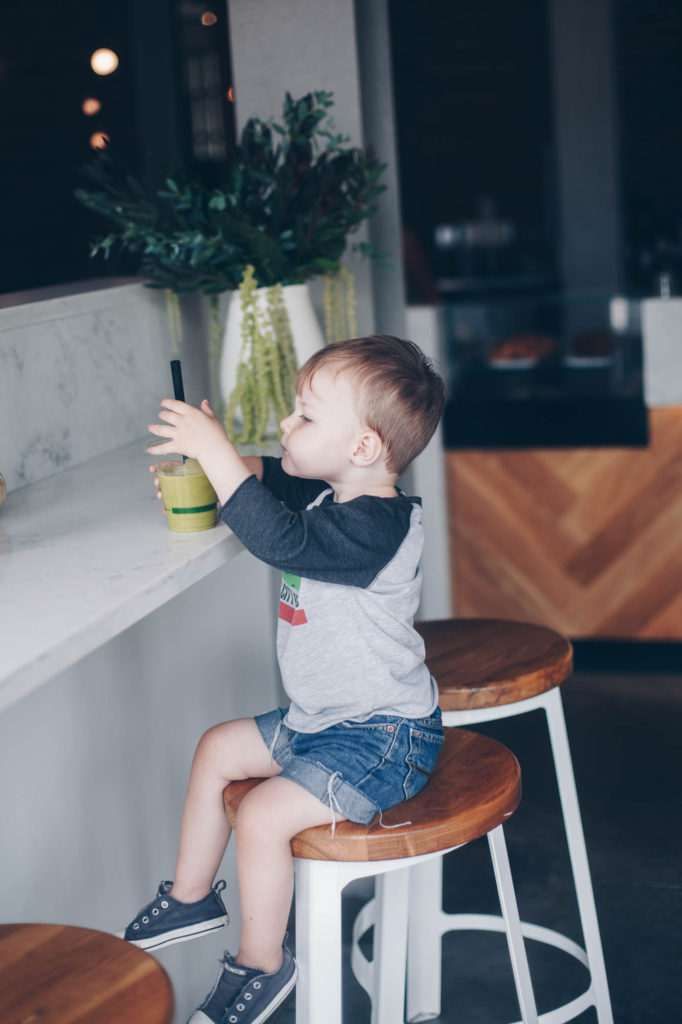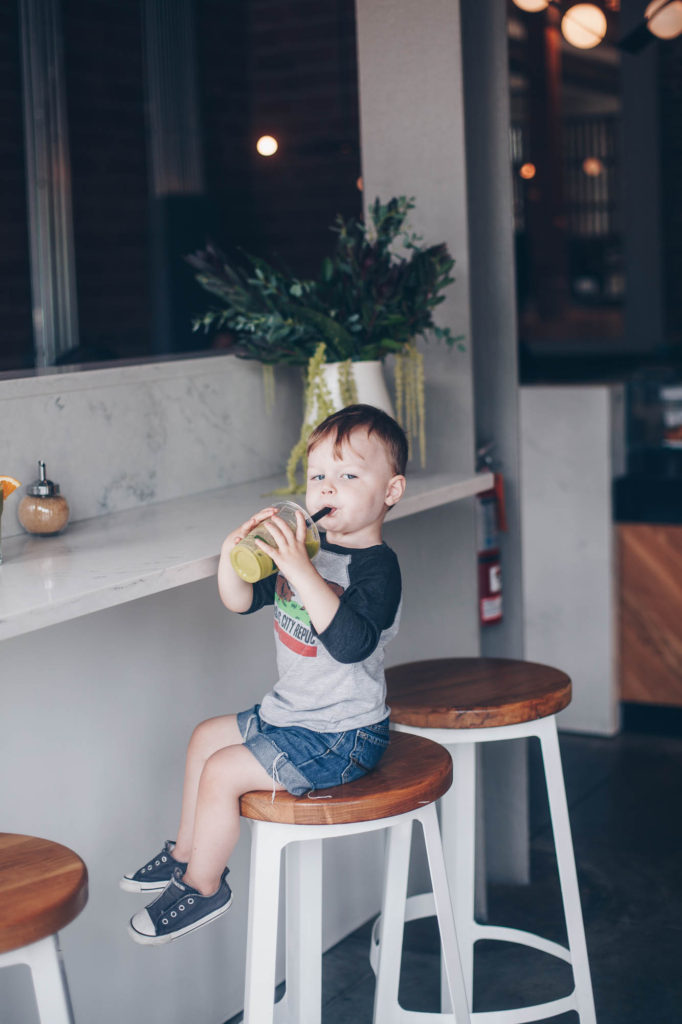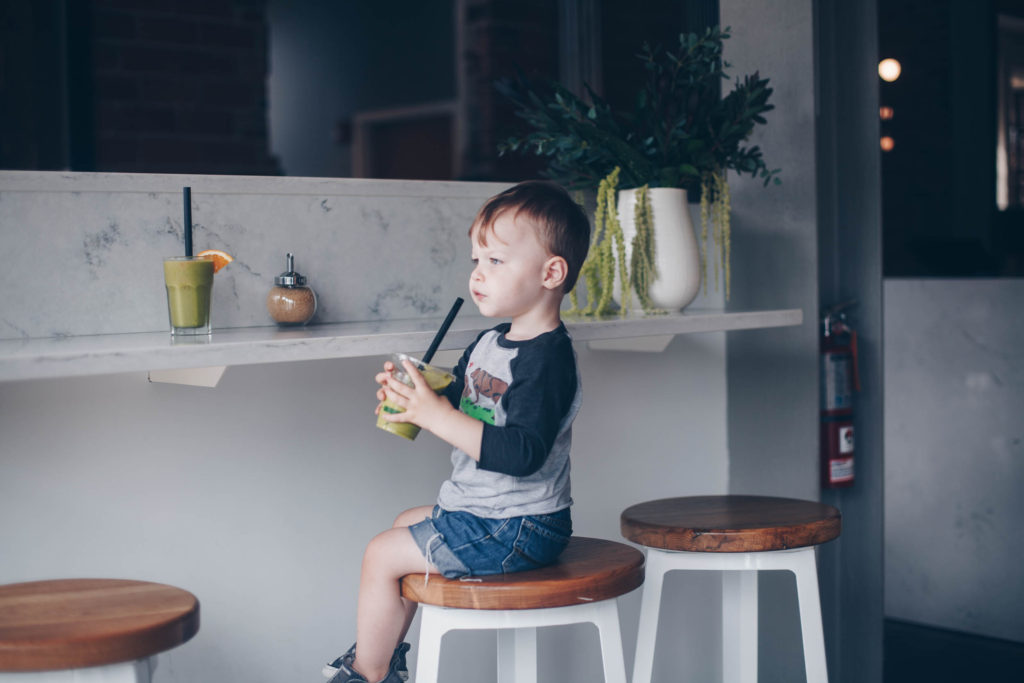 Lunch was incredible. We had been driving three hours and were HUNGRY. The flavor in each dish was SO GOOD.
I had the salmon club. I had to ask for more dill sauce because it was AMAZING. Isaac had the salmon and eggs, he nearly inhaled his salmon the waitresses were shocked. haha.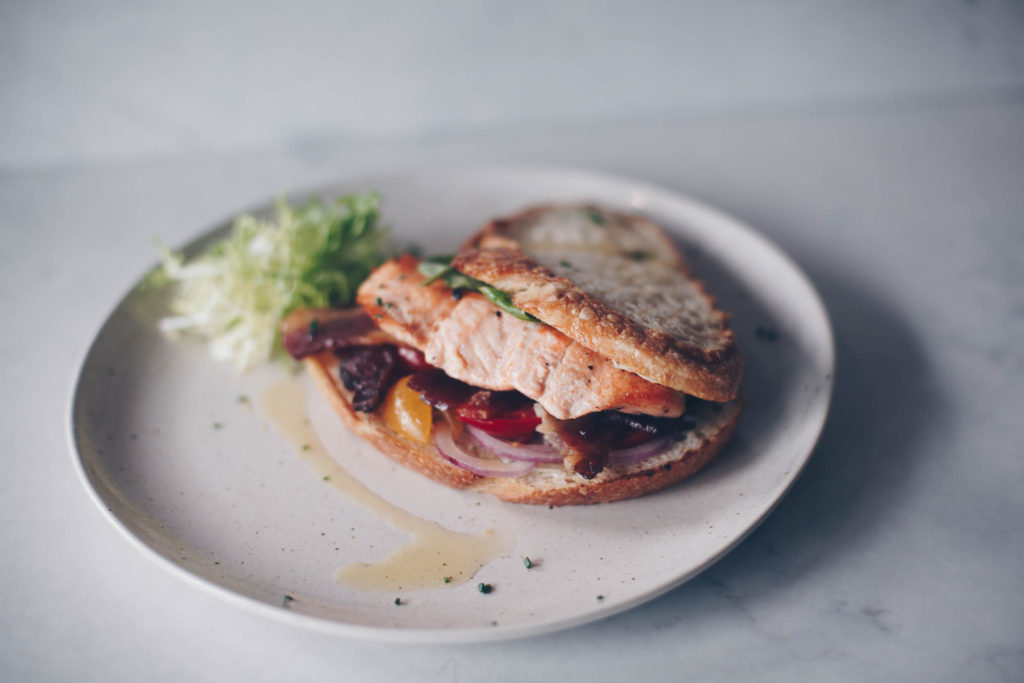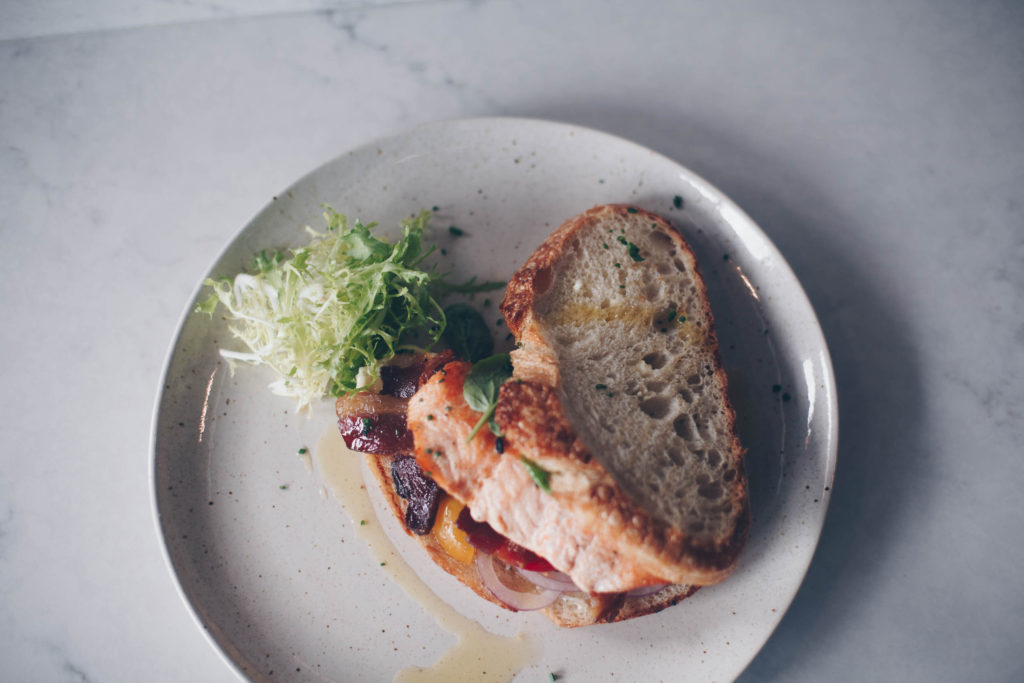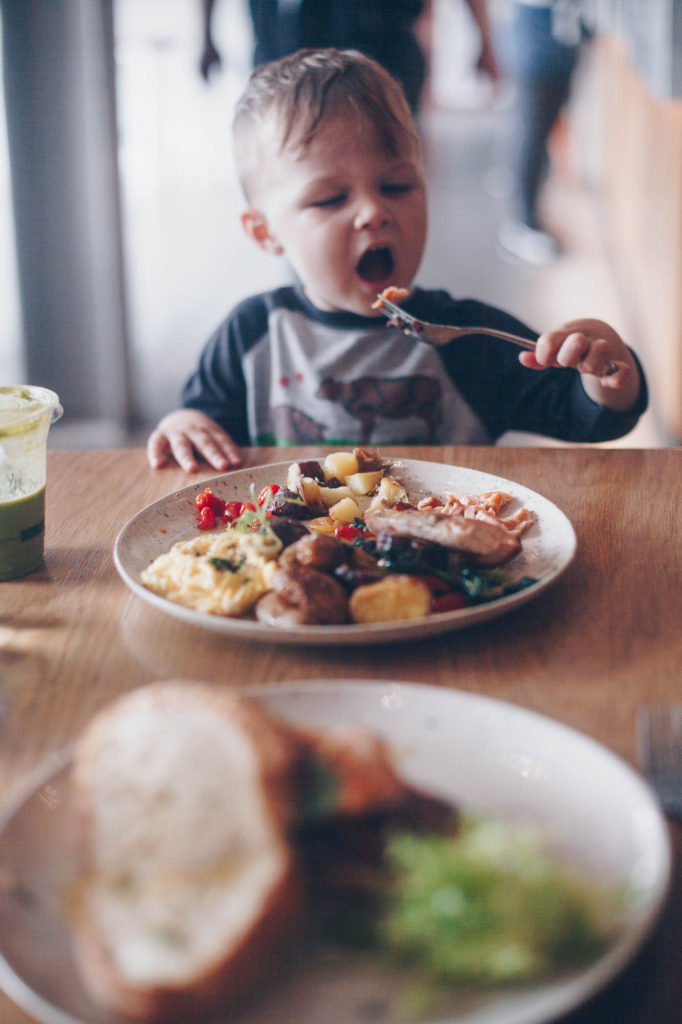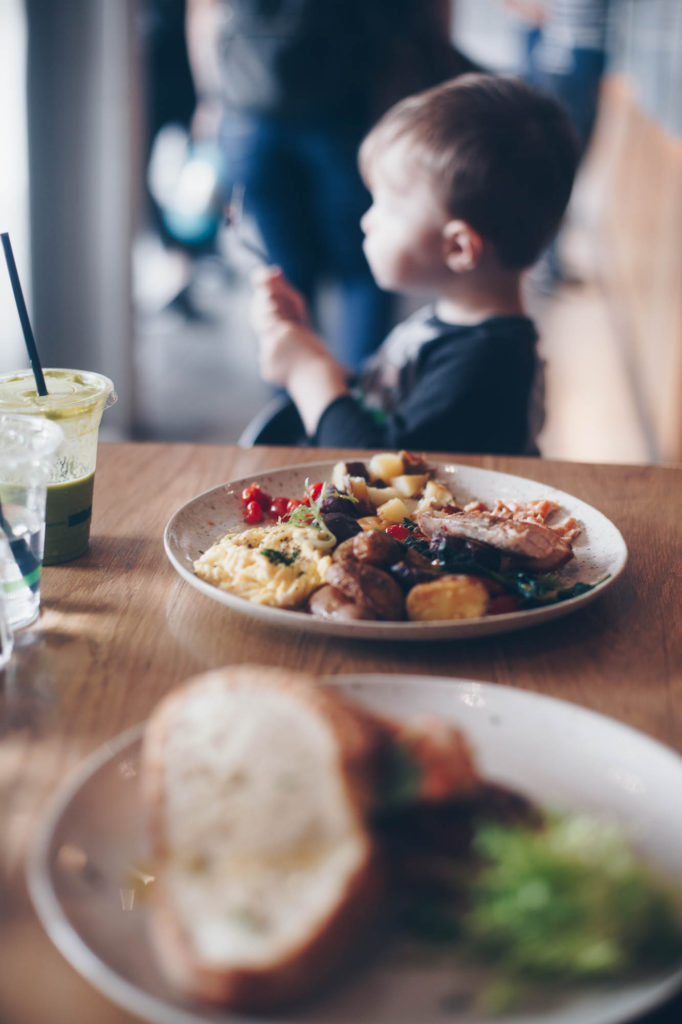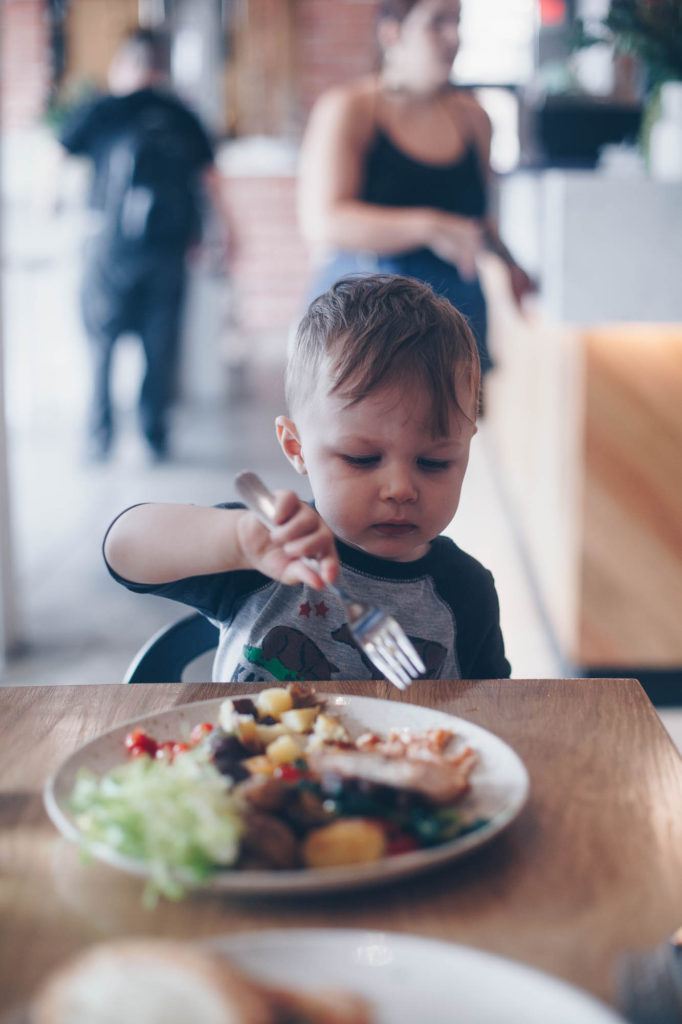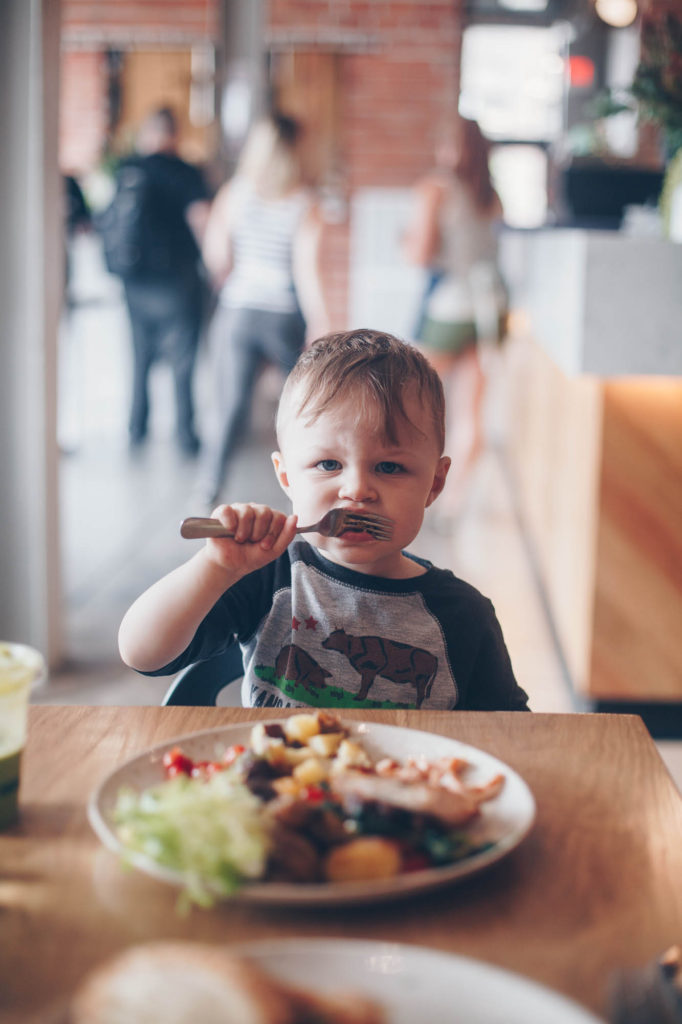 After grabbing lunch at St. Kilda we got back on the road with full tummies and finished the rest of our road trip up to Minneapolis. Isaac nearly passed out the moment we got in the car. Full happy tummies make for good road trip buddies. When we came back through Des Moines on our way home we hit up Horizon Line coffee. When we were St. Kilda I asked some locals where they suggested we go for coffee and the first thing out of their mouth was Horizon Line. Its a SMALL little coffee shop, super clean, modern. Totally my style and when I say it was the best iced vanilla almond milk late I am not kidding. Not sure what they put in it, but I did need it haha. Horizon Line is located just across the street from the sculpture park in Des Moines. So we took coffee and walked around the sculpture park. It is truly one of a kind. While you're not suppose to touch any of the sculptures there was still plenty of area to run around. It was exactly what we needed before hoping back in the car.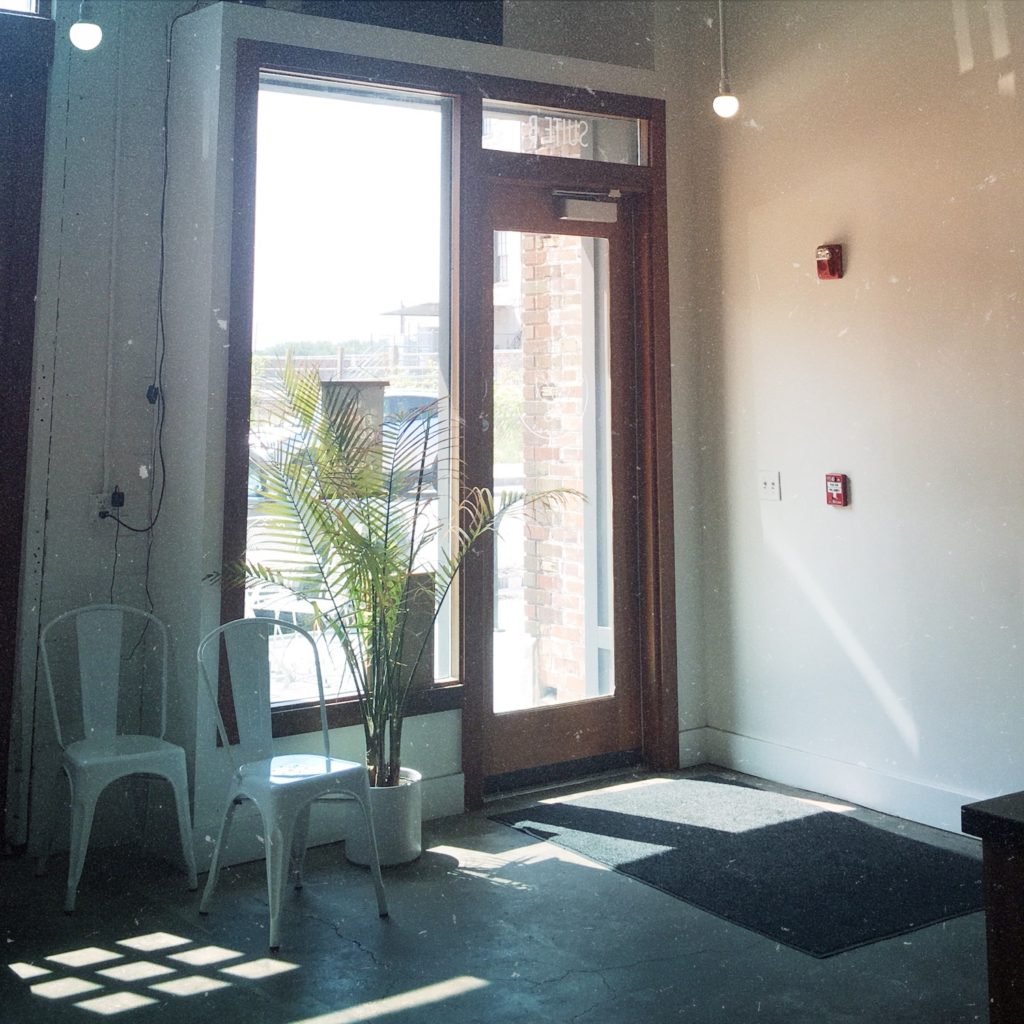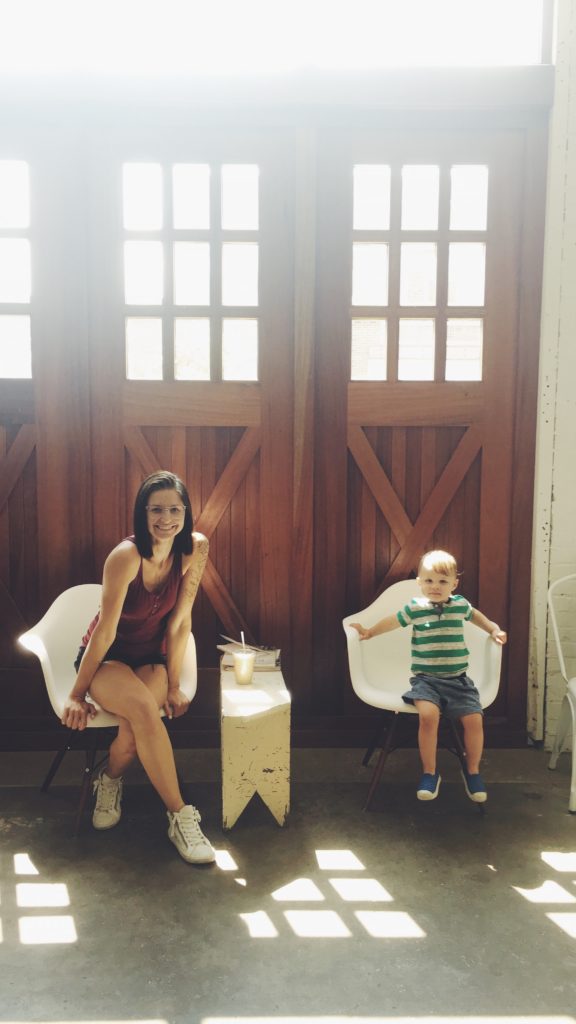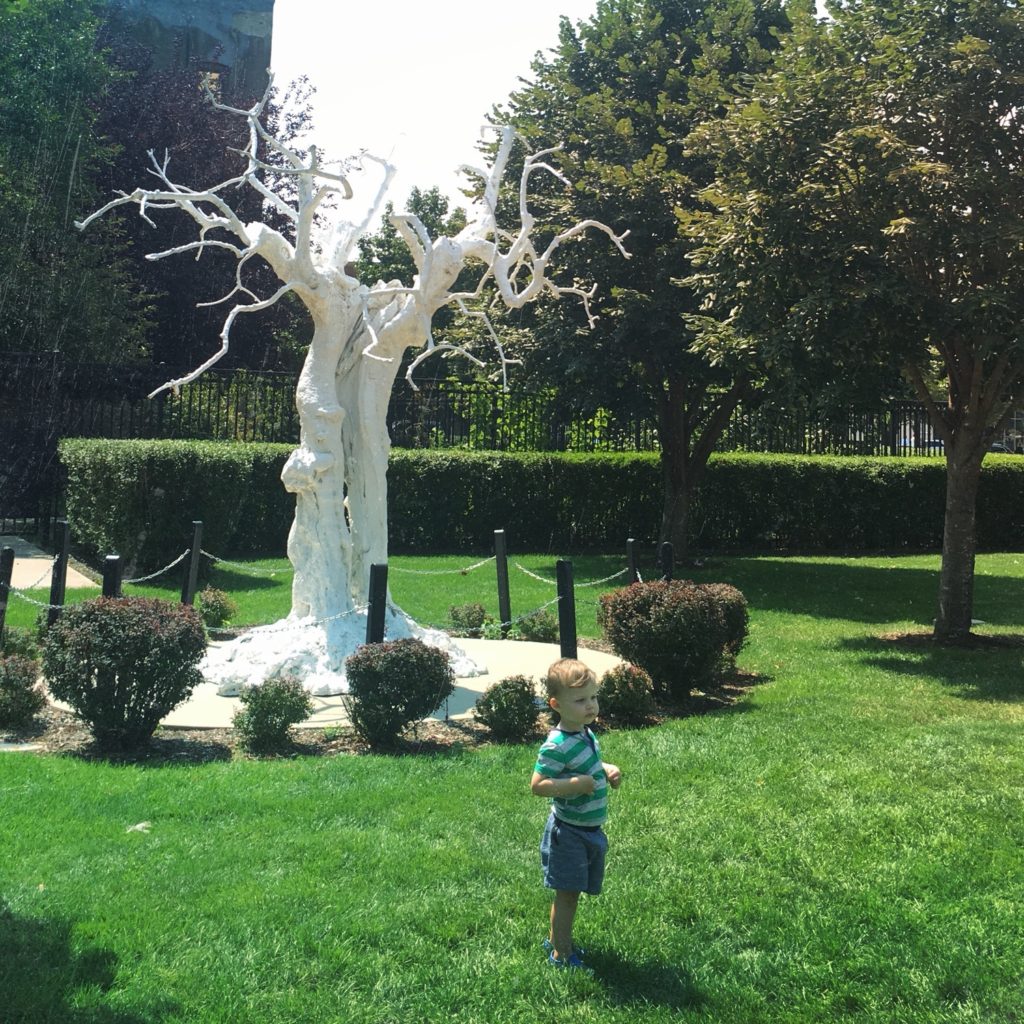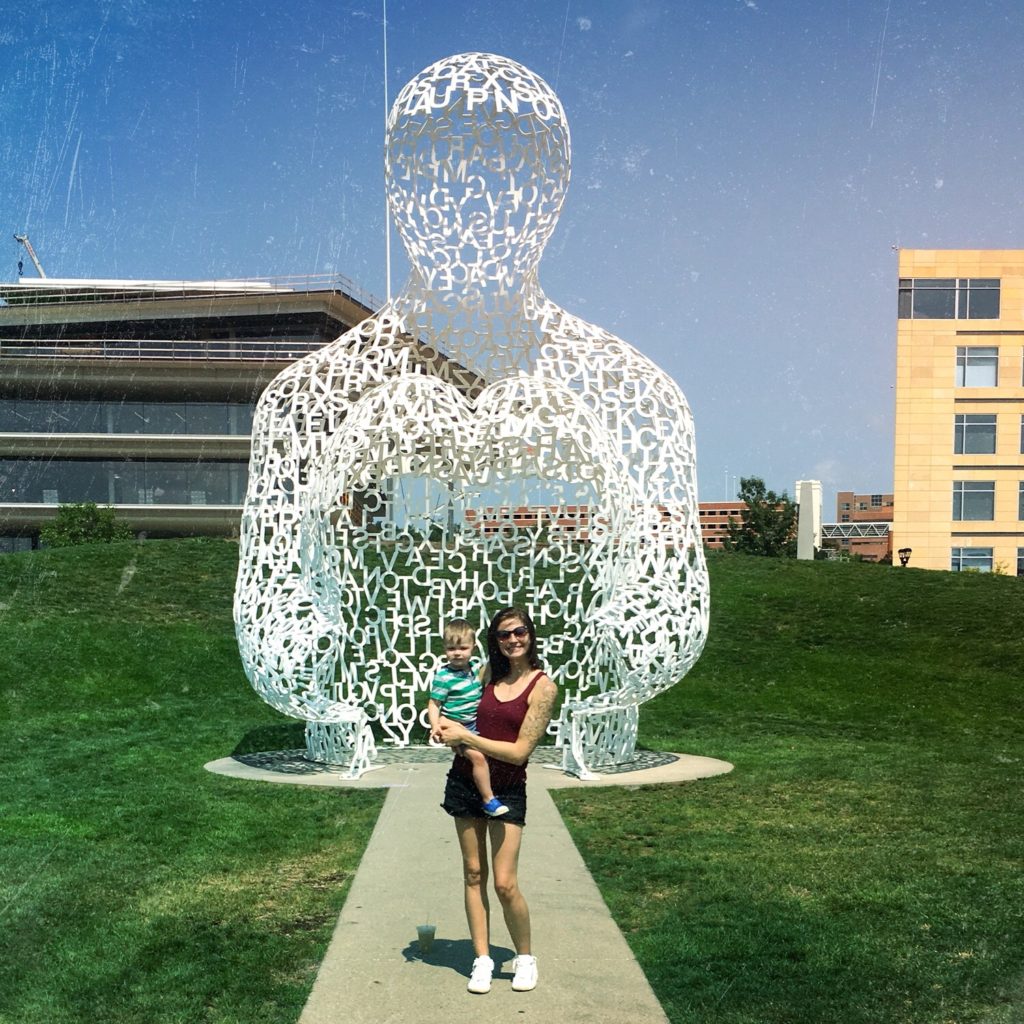 This post is sponsored by Catch Des Moines. All thoughts and reviews are my own.